The best season
For Bali Magical island and beyond, our season is best runs from October to February to make sure you to get the best weather conditions, especially for those plan a long stay, or want to go to explore the Lesser Sunda Island.
Program
We are setting up a new spear fishing program in Bali magical island, which should be ready in this October 2001.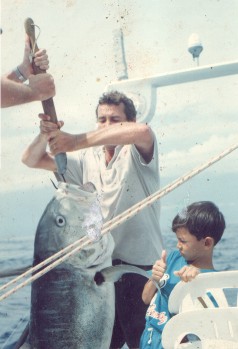 The Groups
3 persons maximum for fishing stay around Bali and 6 persons maximum for the Adventure trip.
Length of time
From 1 to 6 days on site, For the " Adventure tour", 6 days minimum on site are required.
Transport / Boat
For the land transportation we depart daily and for the boat please check our scheduled departing.
Rate
Please see our price list or get a customize rate depending on the tour requested from our customer service.